​​​​​​​Welcome to Evanston Il Real Estate
Evanston is located immediately to the north of Chicago, and is bordered by Lake Michigan to the east, Skokie to the west, and Wilmette to the north. Due in part to its location adjacent to Chicago, Evanston is the largest community in the North Shore region. This town has a population of 75,000. Residents include everyone from students and young professionals and retirees to families with children.

While most of the suburbs in this area are known for their upscale single-family homes, Evanston is known for its courtyard apartments and high rise condominiums. If you are looking to live as close as possible to the city while still maintaining some of the perks of suburban living, you should take a closer look at Evanston. Residents of Evanston can take the Chicago Transit Authority Purple Line into town and from there they can connect to anywhere in the city. This community also has a bus service through the Pace bus system.
What to Love
Close to Chicago.

Plenty of local shopping.

A wide range of residential properties.

Easy access to interstates and public transportation.

Widespread efforts to increase sustainability.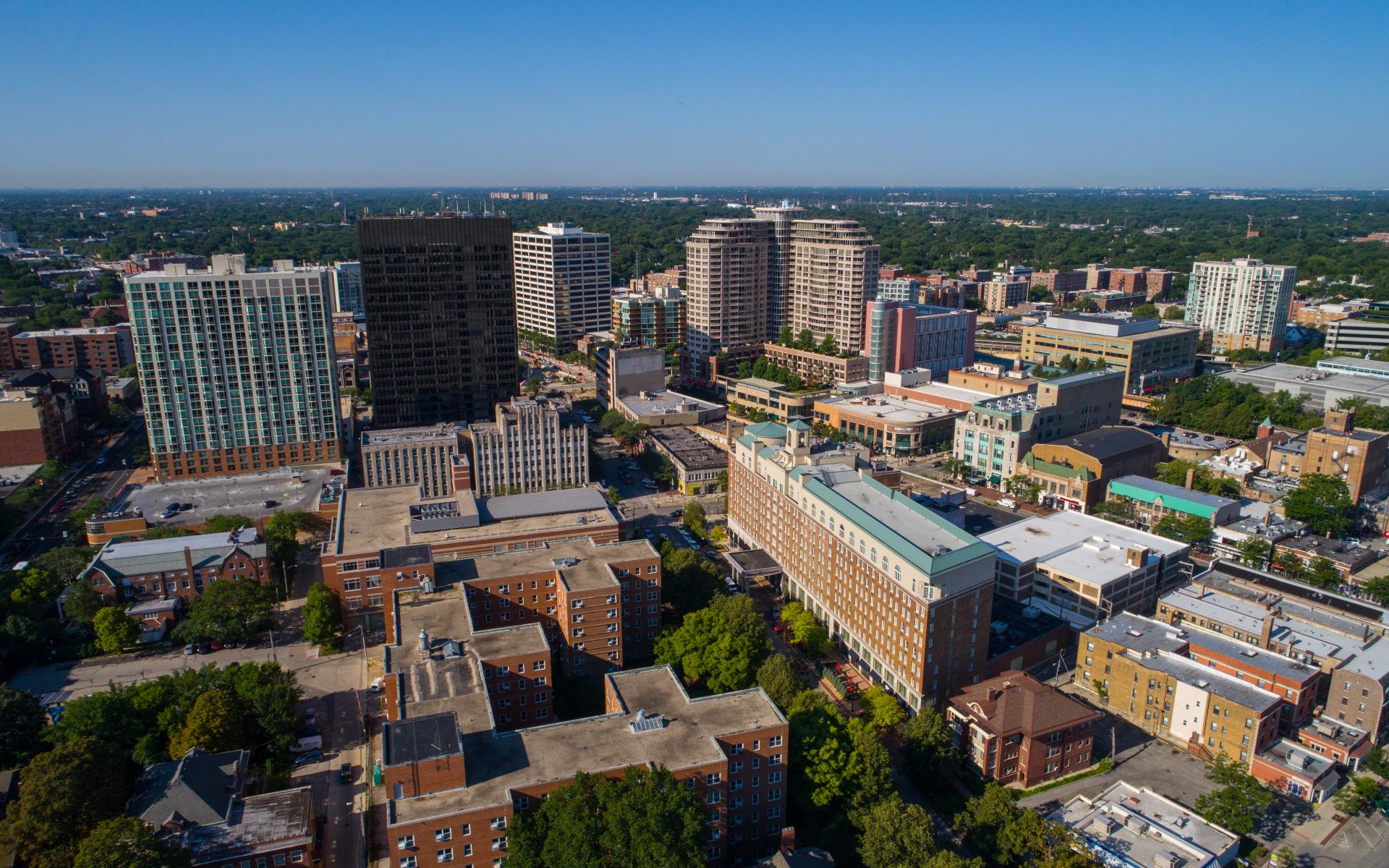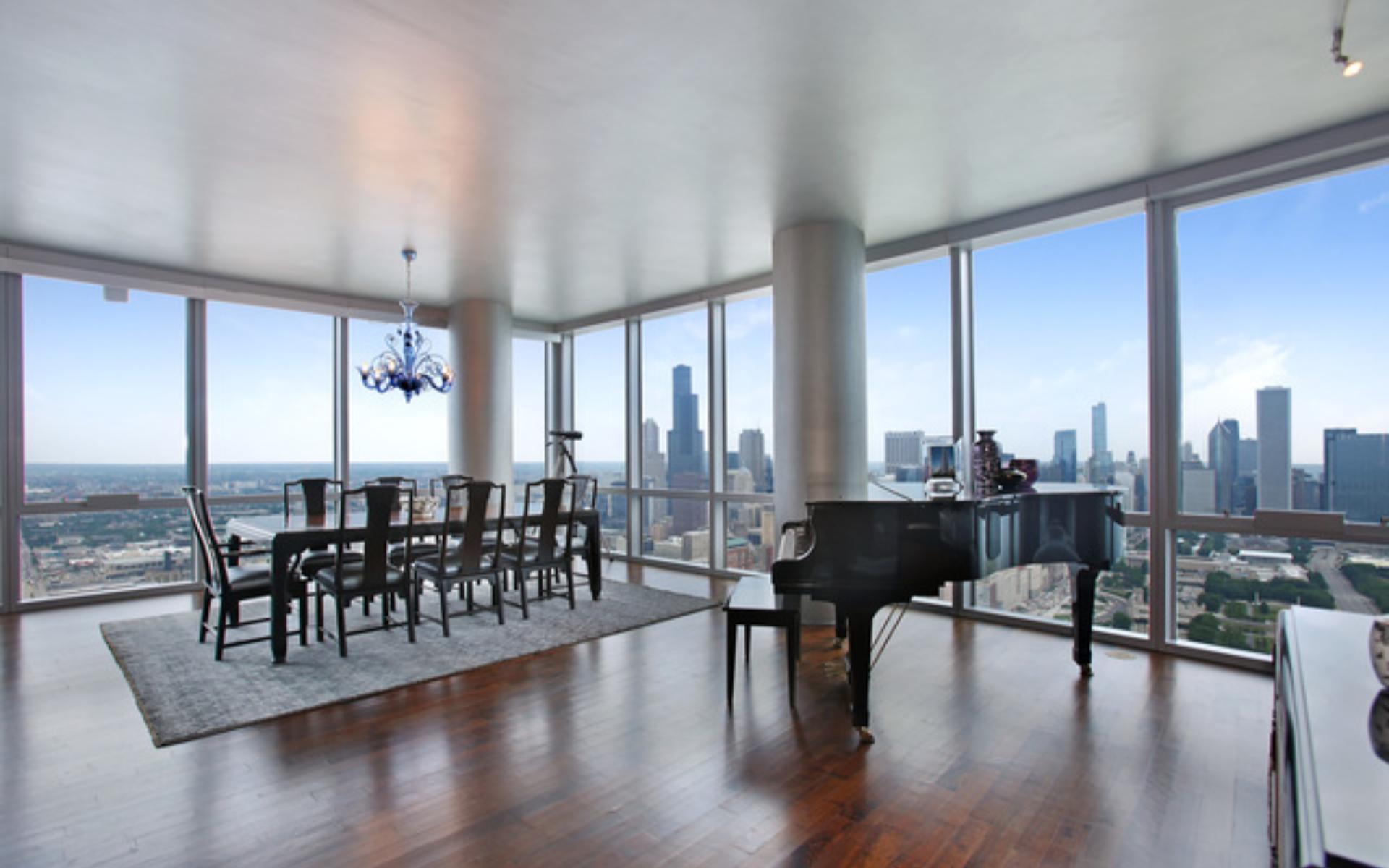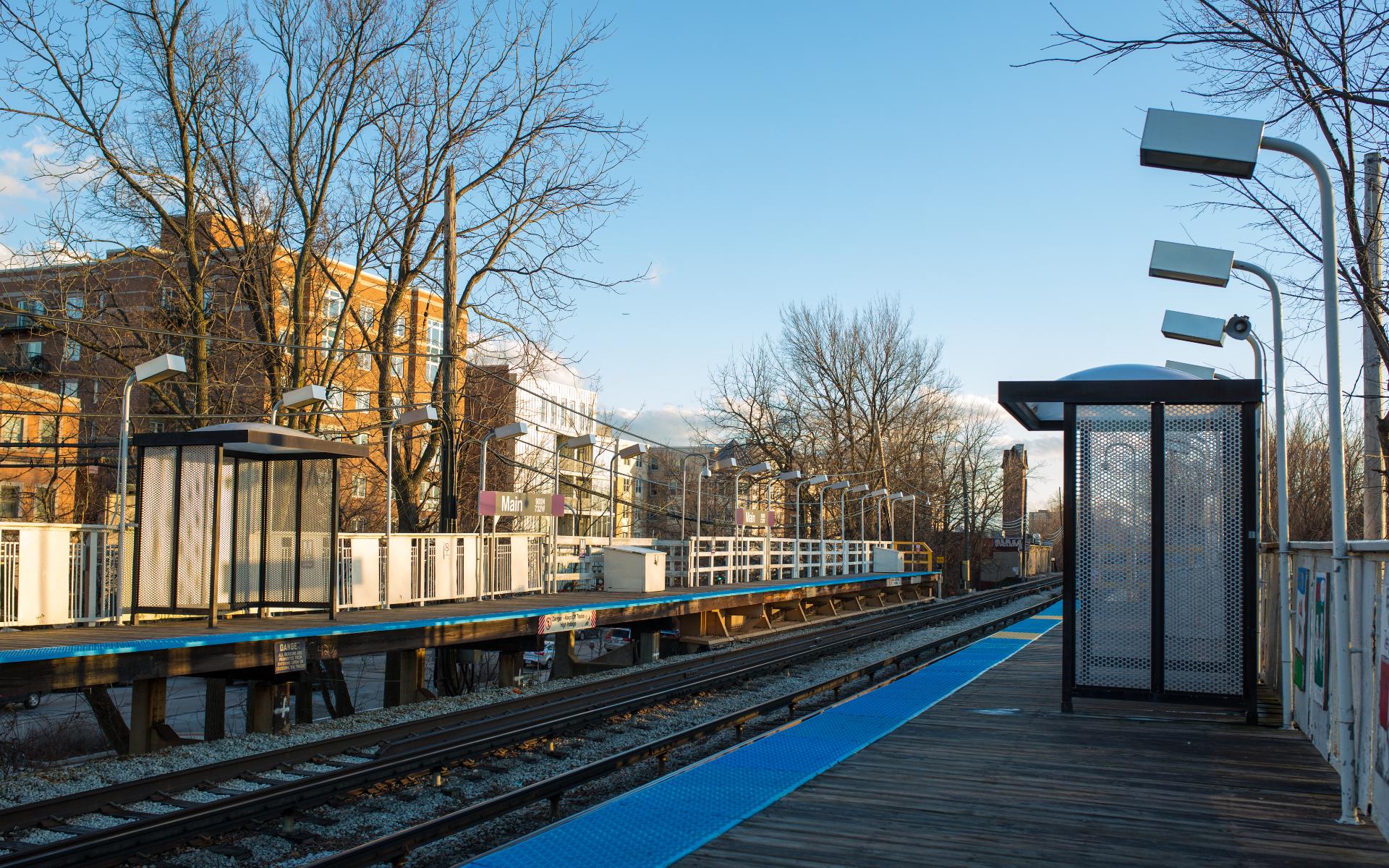 People and Lifestyle
Because Evanston is located so close to downtown Chicago, this area has grown rapidly.

Today, most of the area's residents live in Evanston and commute into the city each day. Residents of Evanston can easily make this commute by car, train, or bus.
​​​​​​​
While many of Evanston's residents work in Chicago, some are lucky enough to both live and work locally. The largest sectors of employment in this area are healthcare and education.

Evanston is home to a branch of the North Shore University Health System as well as Saint Francis Hospital. Combined, these two businesses employ approximately 5,000 individuals.

Evanston is best known as the home of Northwestern University. Its location on the north side of Chicago makes it easy for students and faculty to commute between Northwestern University and downtown Chicago. The university is by far the area's largest employer, with almost 10,000 full-time employees. The local school district, Evanston-Skokie School District 65, employs a much smaller but still significant number of Evanston residents.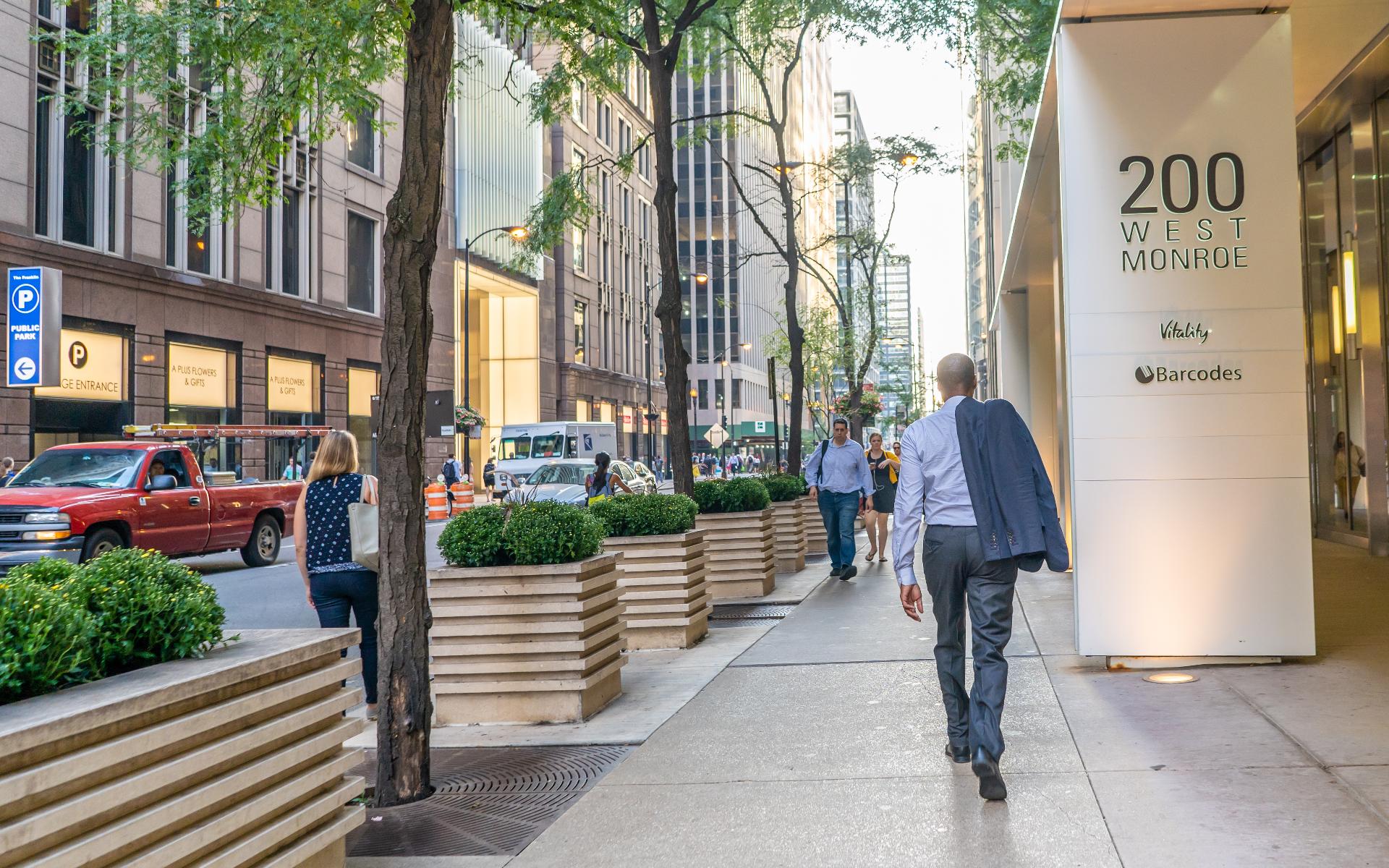 Dining, Entertainment, and Shopping
Unlike many areas of the North Shore, Evanston is filled with commercial districts.

Residents of Evanston have plenty of options to shop locally. Downtown Evanston is filled with hundreds of businesses, including several high rise office buildings and low rise shopping centers. This is also the site of the community's movie theater and dozens of great restaurants. Downtown Evanston has L stops providing a quick and direct route the city. Another shopping district with a nearby L stop is Dempster Street. This area is known for its modern boutiques and alternative restaurants. Stop here if you are looking for a hip clothing store or a unique vegan restaurant.
​​​​​​​
Howard Street is the southernmost portion of Evanston, forming the border between Evanston and northern Chicago. Because the Howard Street CTA station offers connections with the Purple, Red, and Yellow lines, it's easily accessible from anywhere in the Chicago metro area. This district includes large shopping centers with staples such as Target, Jewel-Osco, and Best Buy as well as smaller, independently owned shops and restaurants.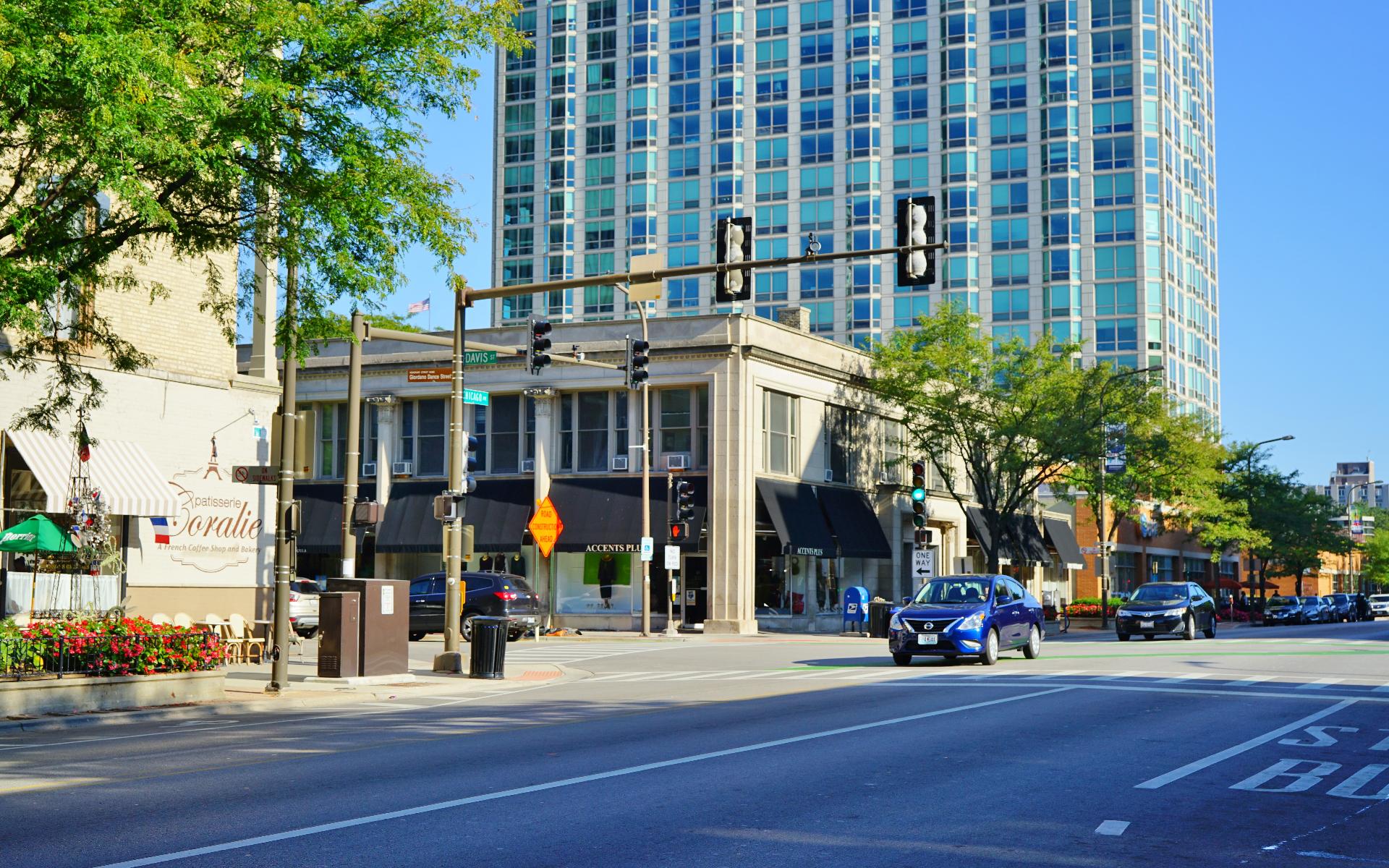 Evanston Schools
Students in pre-K through 8th grade attend school in the Evanston-Skokie Community Consolidated School District.

This district is home to several public schools, two magnet schools, and an early childhood education center.
Older students in grades 9 through 12 attend Evanston Township High School, part of the Evanston Township High School District 202.

This town is also served by several private Montessori schools and two Catholic schools.
Searching for Evanston, IL real estate? We can help you find Evanston, IL homes for sale, Evanston, IL real estate agents, and information about the Evanston, IL real estate market.