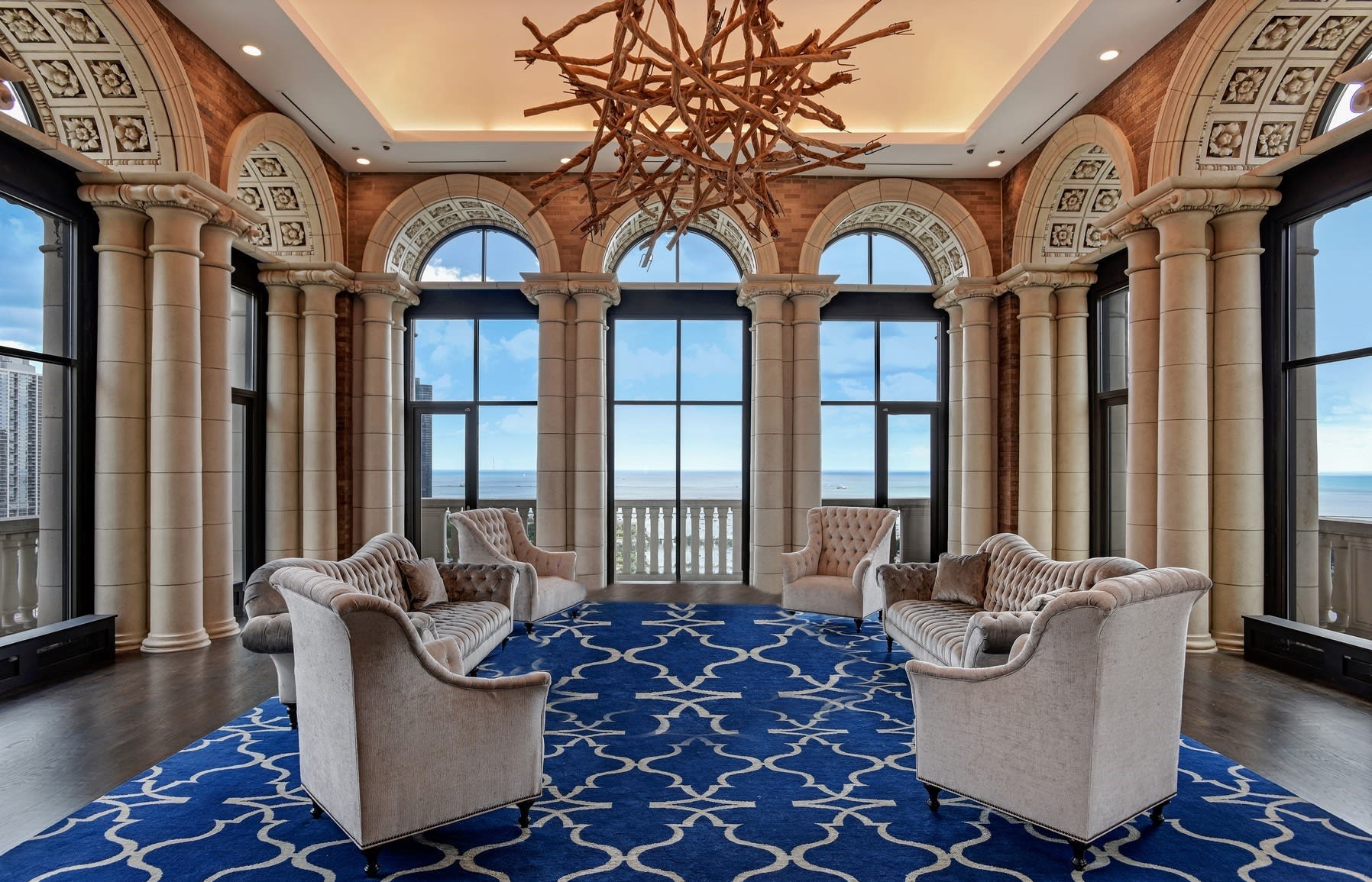 Photos: VHT
The Michigan Avenue penthouse condo of former Chicago Bears player Brandon Marshall is back on the market for a cool $5 million. Perched atop an 1898 building that once served as Montgomery Ward's headquarters, the 6,400-square-foot renovated home features four bedrooms, 20-foot ceilings, views of Lake Michigan and Millennium Park, 2,000 square feet worth of outdoor terraces, and an ornately detailed great room in the historic building's original observation tower.
A notable property even before its celebrity owner was known, the 19th-floor condo hit the market last summer asking $6 million. A few months later, the home was made available to rent for $20,000 per month. Crain's residential real estate reporter Dennis Rodkin confirmed late last week that the property had indeed been rented out for the last year "at around $19,000 a month."
According to records, Marshall purchased the unit in March of 2014 for $3.9 million. The 33-year-old wide receiver played three seasons with the Chicago Bears before being traded to the New York Jets in 2015.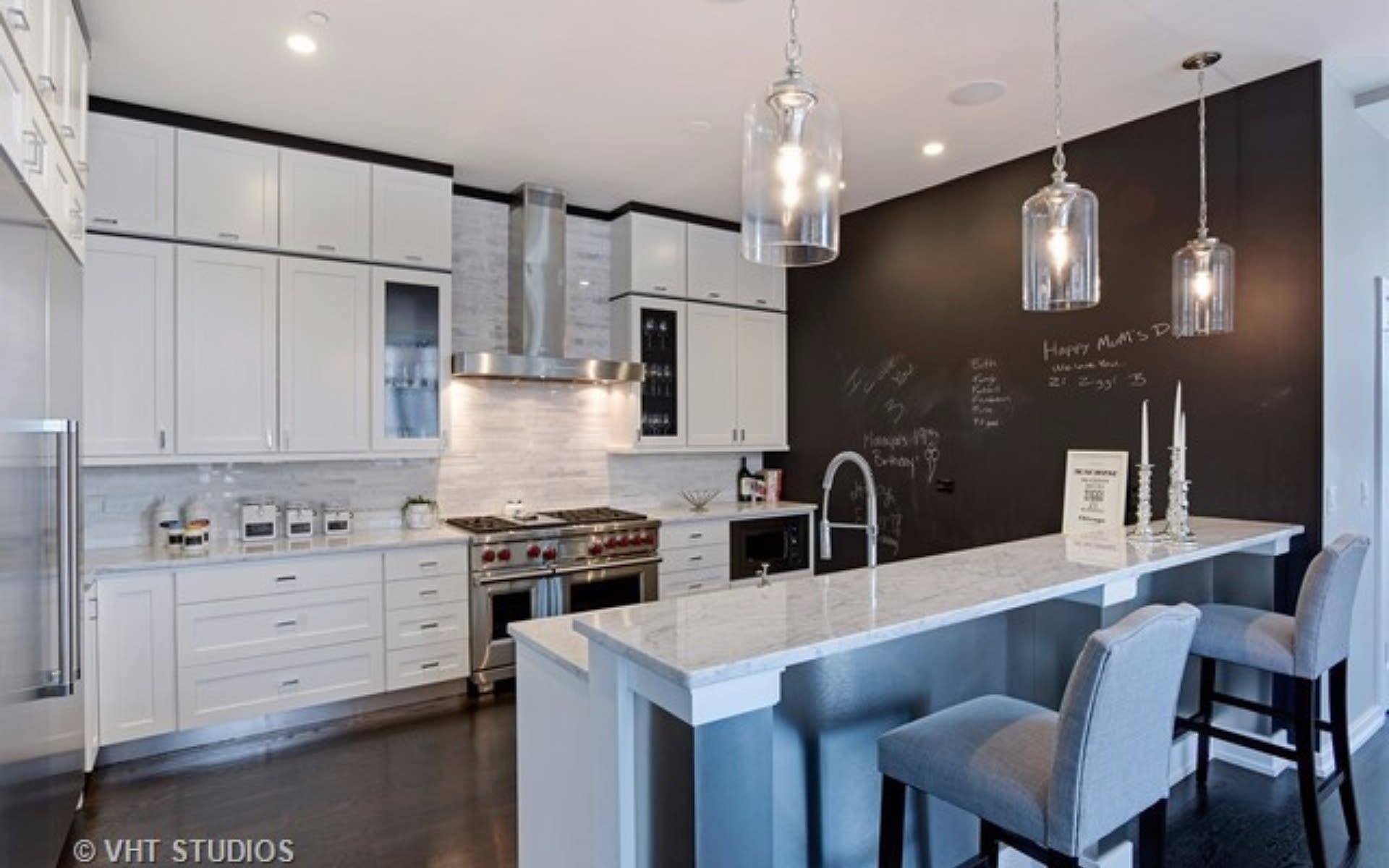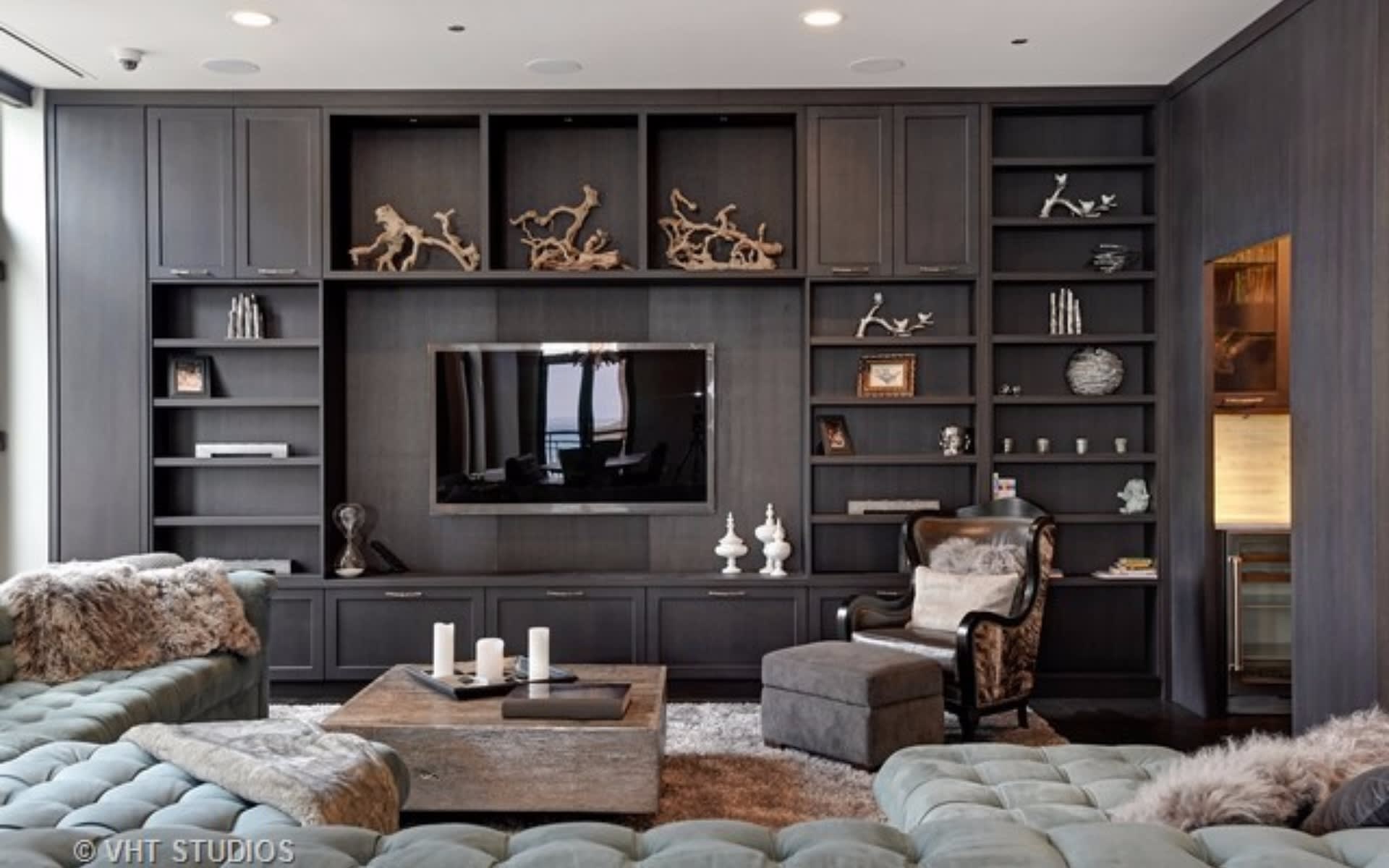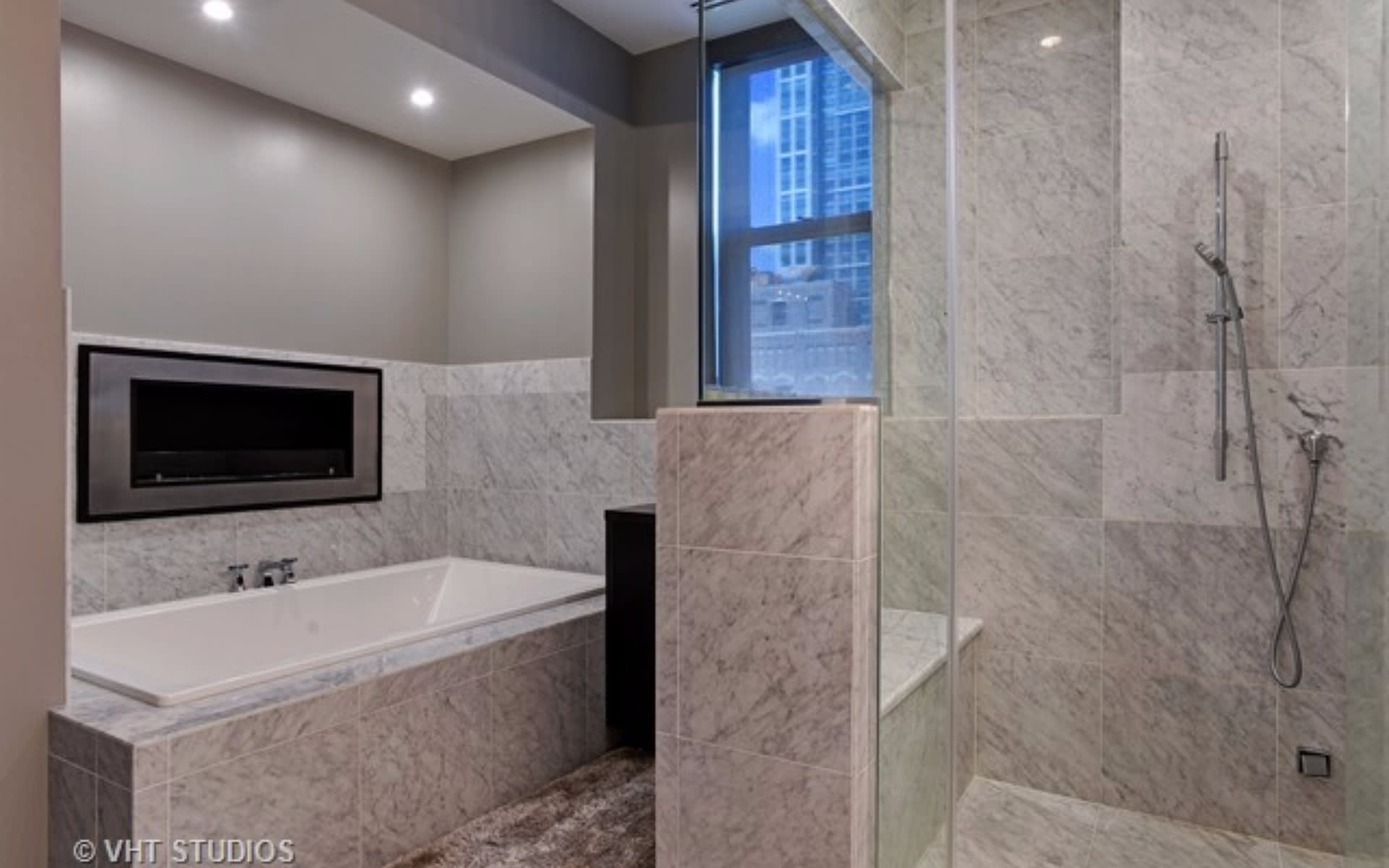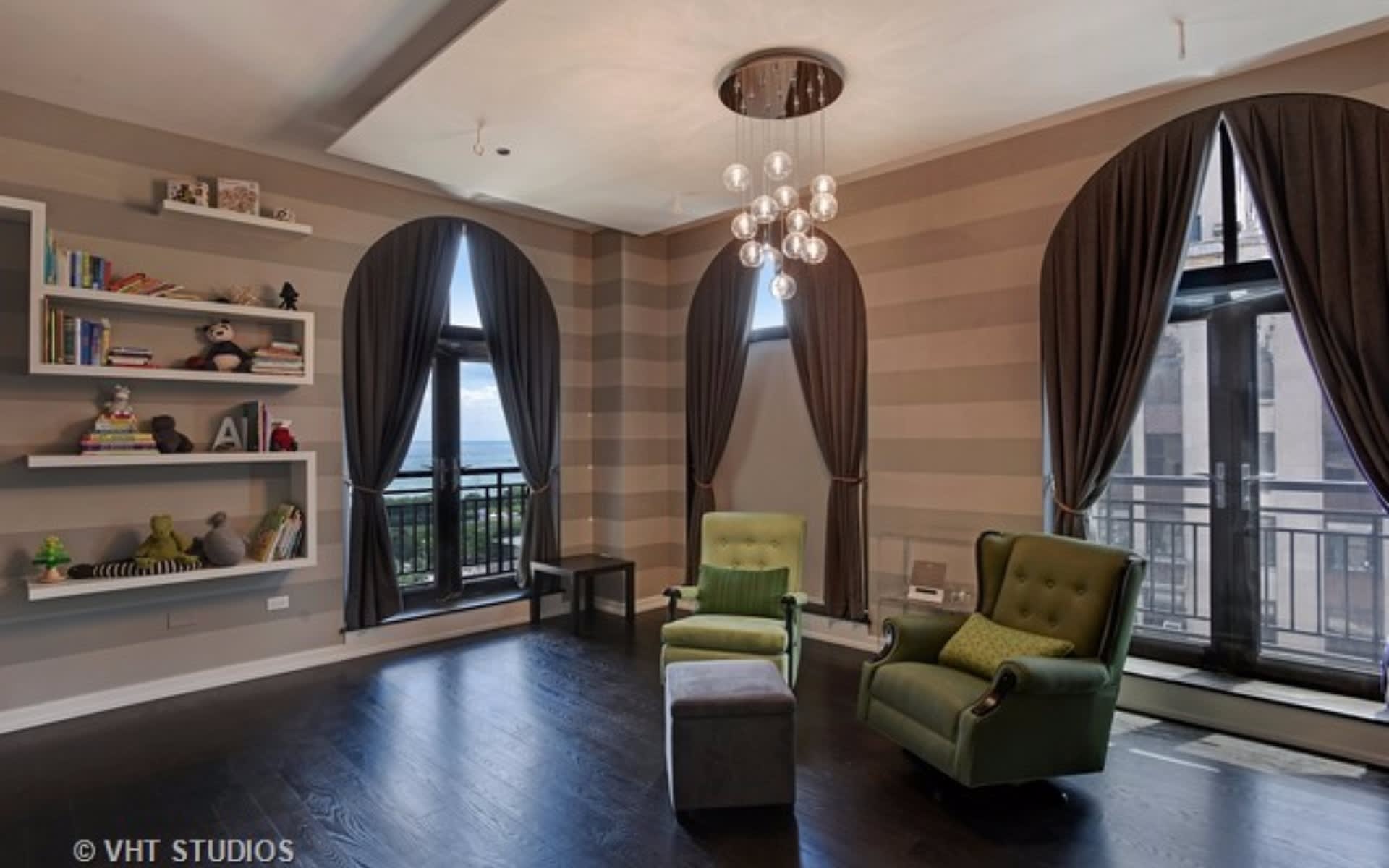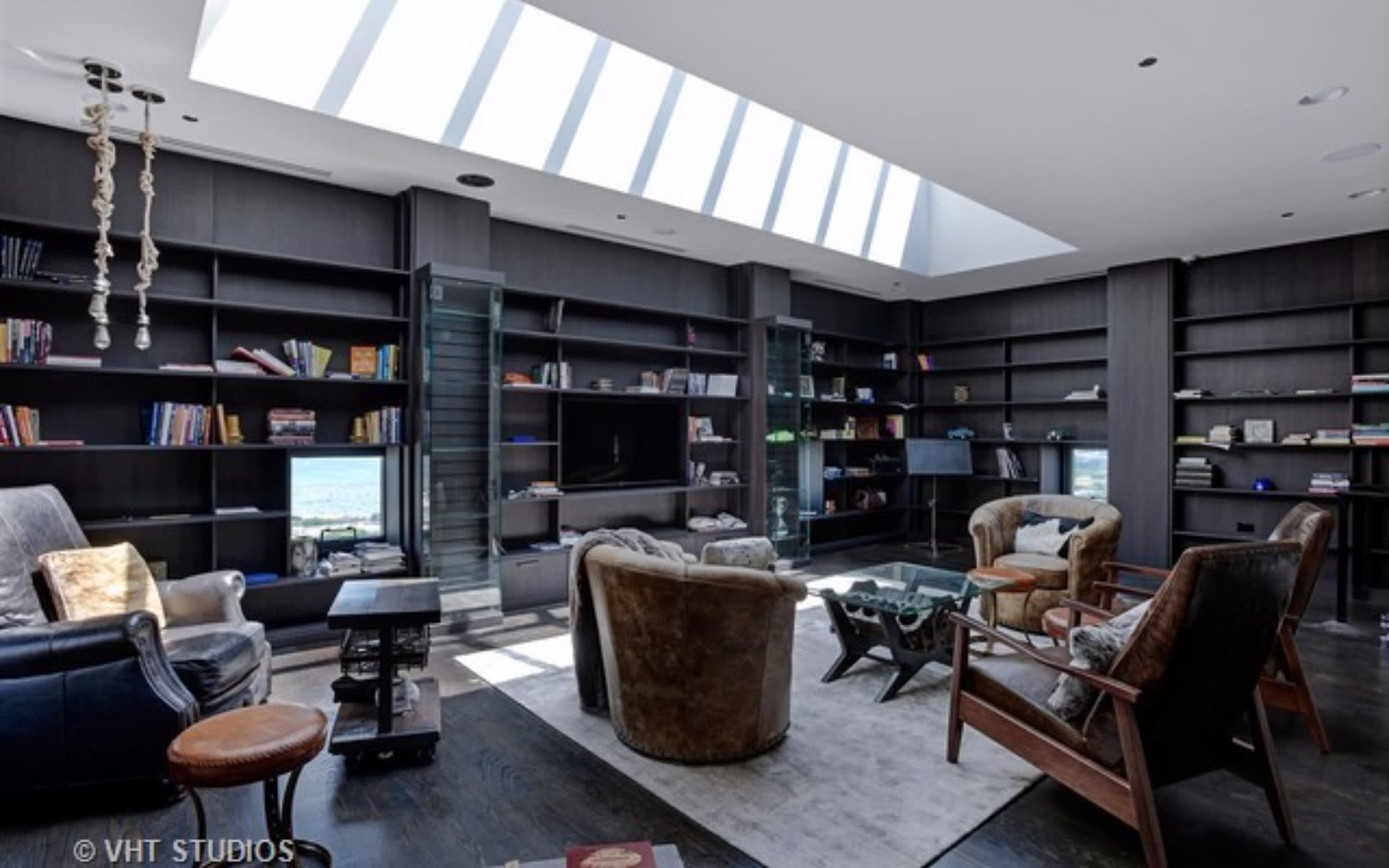 Source: Chicago Curbed